Clean Energy for All, Starts and Ends With All
Activating a diverse network of communities to build public support and leverage local expertise.
CLIENT
National Resources Defense Council
The mission
The City of Atlanta is working towards a 100% renewable and equitable city and American South. To create prosperity for all, the city centered shared values of equity as the foundation to advance a clean energy agenda. As part of the Clean Energy Atlanta objective, community representation and inclusion from residents and stakeholders is key to informing the vision, priorities, and actions.
Bringing together a variety of community organizers and consultancies, the City of Atlanta sought to strategically recruit and launch an Advisory Board to be an essential component of an authentic, community-led, equity-focused clean energy implementation planning and prioritization process.
Working through the National Resources Defense Council in support of the city, Milepost was tasked to organize the planning process and initial framework for the Advisory Board. We teamed with key community stakeholders to outline and define a recruitment and onboarding process that reflected the broad representation of the city. We created an initial charter with a shared vision for the work, roles, and responsibilities for the board members, and process protocols for terms, communications, and resource sharing. The charter served to clearly organize and articulate the aspirations and boundaries for the work, giving the board a starting point for their first meeting to review, refine, and edit into their unique voice.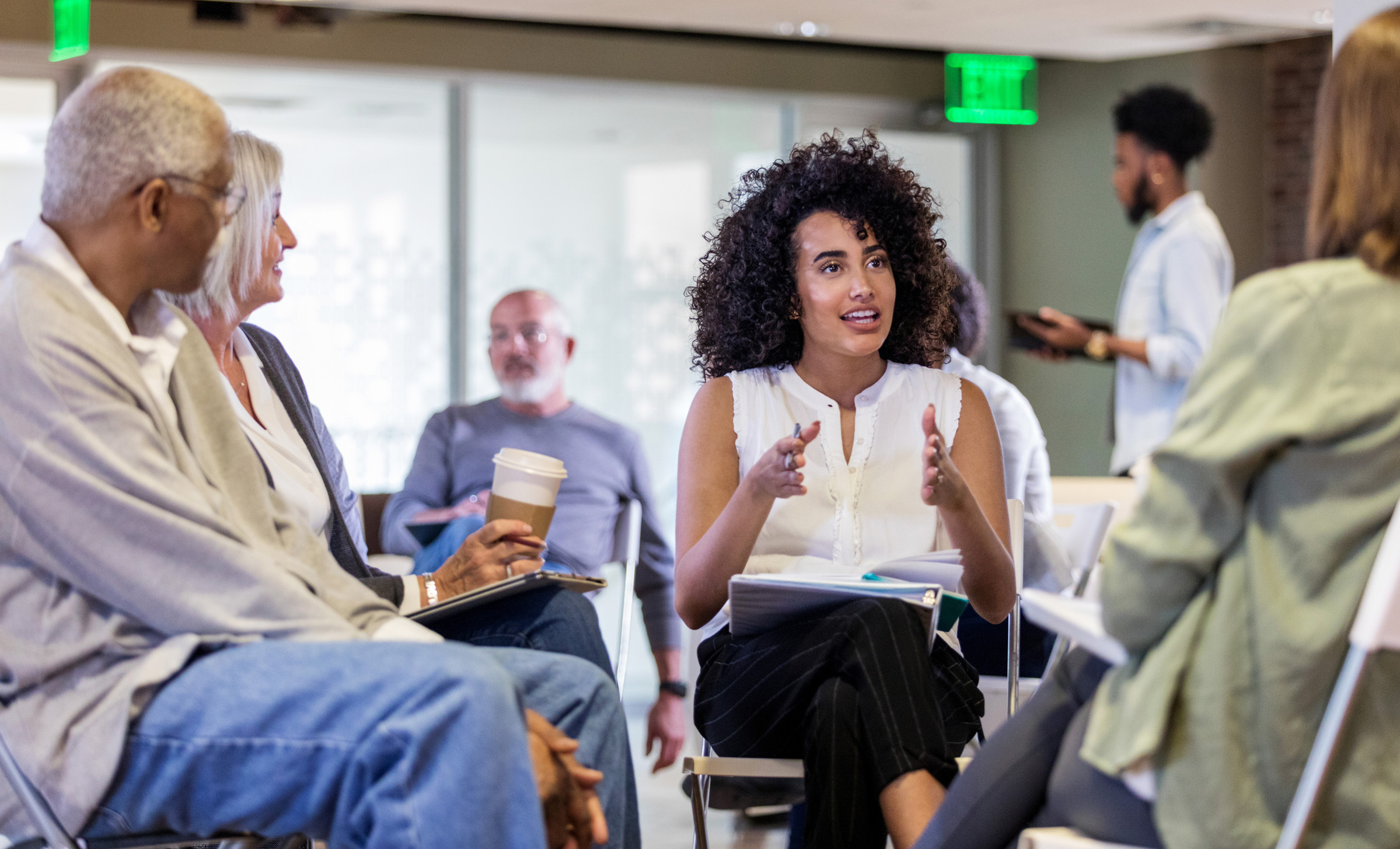 What we did
Facilitated visioning sessions

Engagement strategy

Messaging framework
Stakeholder identification and outreach

Coordinated efforts with internal stakeholders
The results
When a stakeholder meeting feels effortless for the participants, it is a clear indicator of the degree of effort that went into the planning to ensure its success and easy conversational flow. Through thoughtful preparation and tough questions that led to clear-is-kind answers and guardrails for this board, the Office of Sustainability and Resilience was able to convene this advisory board. The launch of this board not only fulfilled a mandate from within the Clean Energy Atlanta plan, but it also firmly planted equity at the heart of its implementation.