Creating a New ESG Report for a Secondhand Business
"Upcycling" all aspects of Savers' business in the company's first ever ESG report.
The mission
Savers, a thrift store retailer, has focused on positively impacting the environment, communities, and local nonprofits for nearly 70 years. In fact, their core function as a business — promoting the reuse of clothing and home goods — is one of the most sustainable consumption behaviors anyone can practice.
Despite this, Savers had yet to release a formal ESG report. Creating a report in-house, especially for the first time, can be challenging for teams to manage on top of their existing duties. With our deep understanding of sustainability and ESG, we aided Savers in not only writing and designing a report but guided them through the process — identifying relevant metrics, obtaining necessary data, and providing insight into future ESG program development.
We began with data collection surveys to better understand what metrics were important to their business. We then conducted interviews with Savers leadership to identify key topics, priority indicators, and preliminary goals to showcase in the ESG report.
Once we had analyzed all the data and insights, we were able to develop a concise narrative about Savers' business model and bring it to life through compelling graphic design.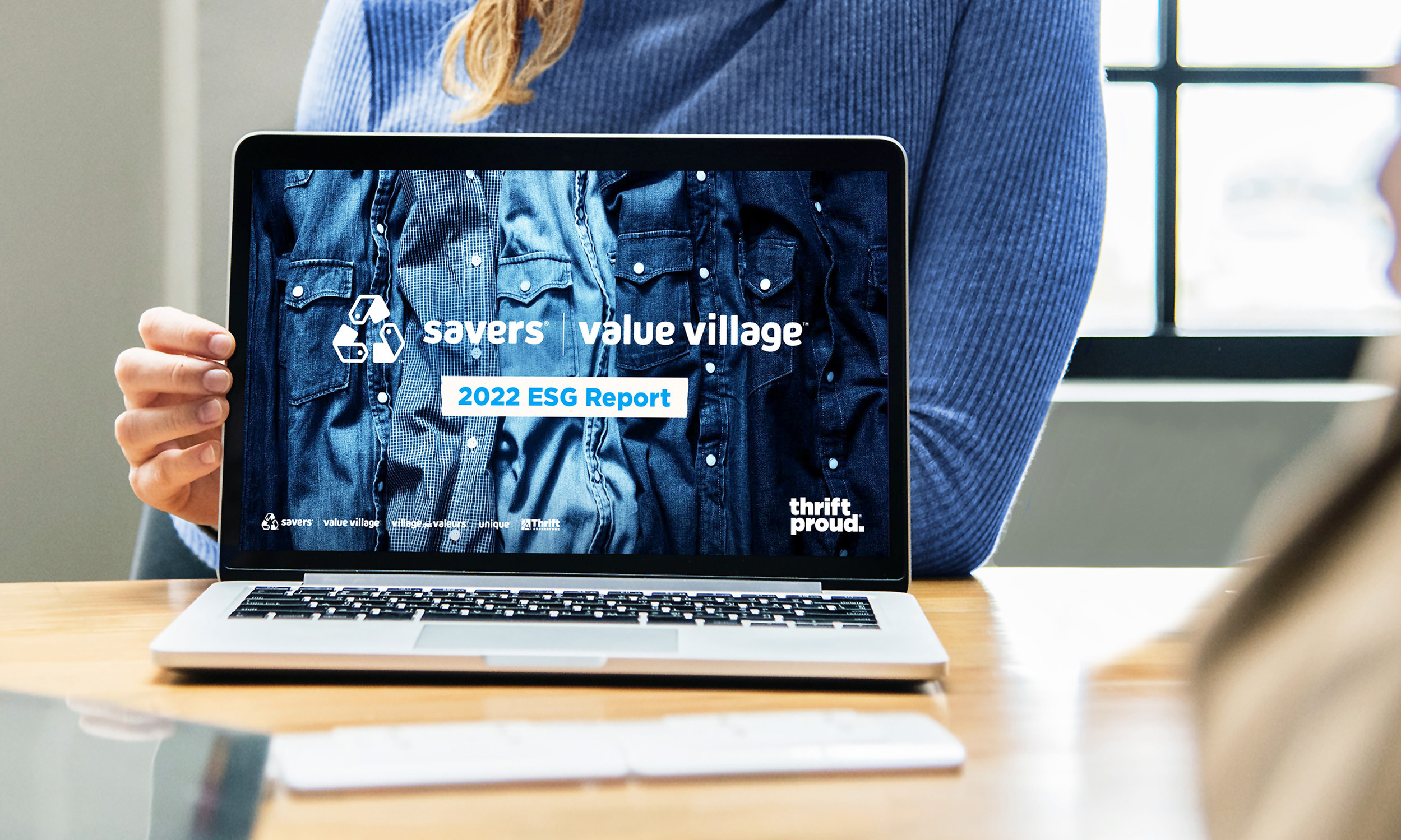 What we did
Reporting strategy

Facilitated visioning sessions

Stakeholder interviews

Data collection

Data analysis
Messaging strategy

Copy development

Graphic design

Project management
The results
We developed and designed this report to support different audience interests and reading styles — an important but often difficult task for longer reporting efforts. Through interactive navigation, well thought-out hierarchy, and a deep understanding of important messages and data points, we were able to create a report that caters to "skimmers," those who only want specific, high-level pieces of information, and to "deep divers," those interested in the nitty gritty of each ESG topic. A mix of textures, photos, and infographics made it engaging, fun, and aligned with the Savers brand.
Savers can now communicate its ESG efforts to a wide range of external audiences while generating pride within the organization. On top of this, the report development process has helped Savers identify the primary focus areas for development of future ESG initiatives, goals, and targets — setting the stage for development of a scalable ESG program.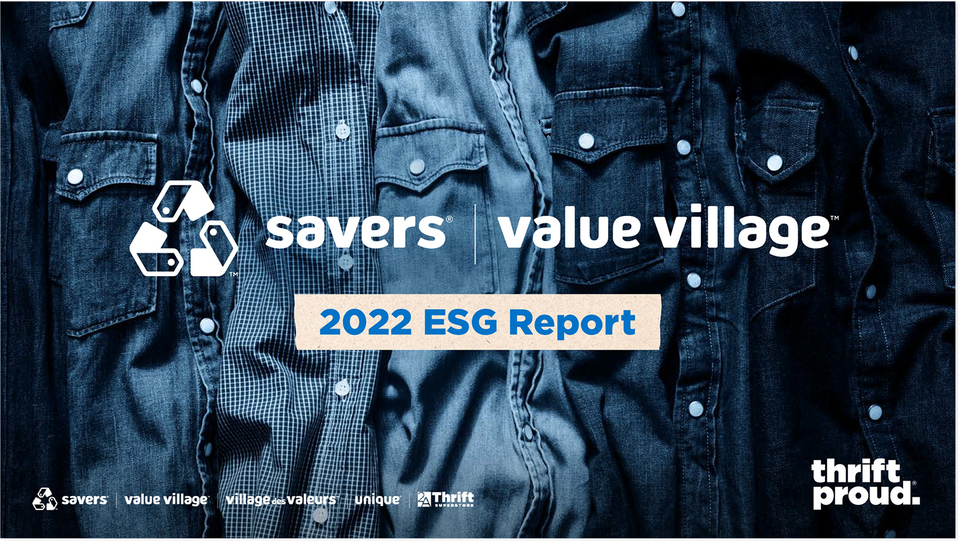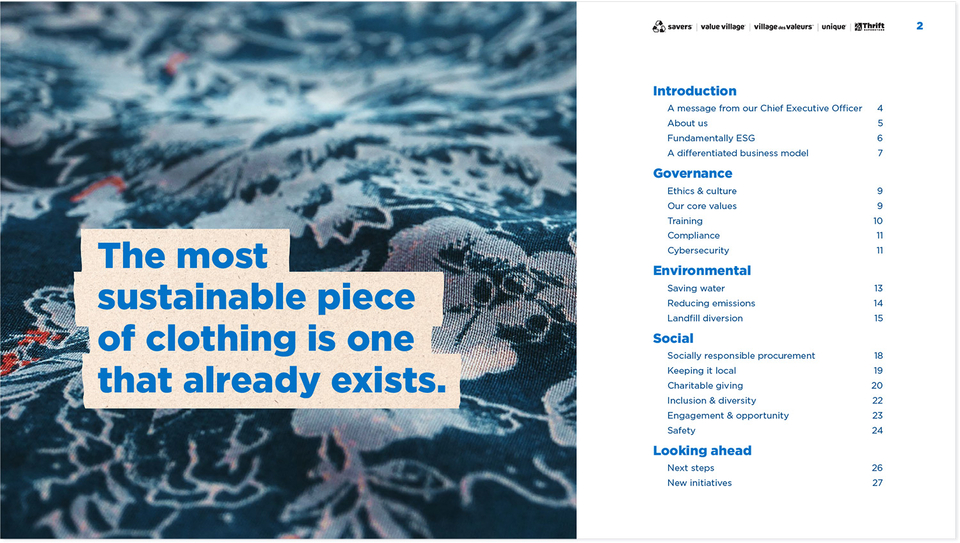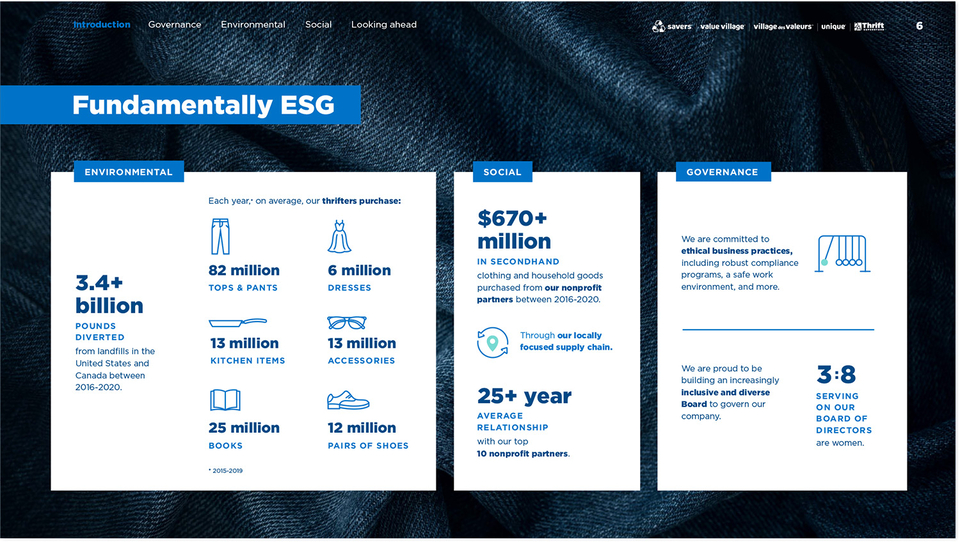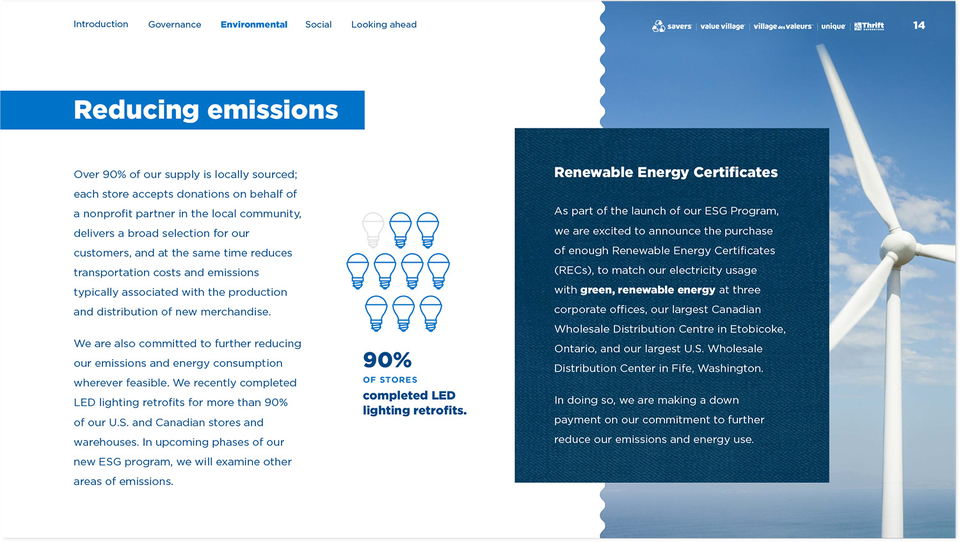 "For our first ESG report, we chose to work with Milepost because of the high-quality reports they produce. Along the way, we were impressed with their sustainability knowledge and guidance — from helping us identify key data points to crafting them into a cohesive narrative. The final report was everything we hoped it would be — it was aligned with our brand voice and visual identity and gave us a fun way to succinctly share Savers' ESG story."