Supporting Seattle's Healthy Food Program
Focusing on people to demonstrate success in City of Seattle's Fresh Bucks program.
CLIENT
City of Seattle - Office of Sustainability and Environment
The mission
Far too many residents in Seattle, especially those in historically underserved communities, don't have access to fresh, healthy food. To address this, the City of Seattle's Office of Sustainability and Environment developed Fresh Bucks, a healthy food program that helps residents afford the fruits and vegetables they need to thrive.
Over the past several years, we've collaborated with the Fresh Bucks team to develop communications materials to help city officials and the general public better understand what the program is, how it has evolved and grown, and the value it provides Seattle residents.
We leverage the robust data the program captures to create materials that are chock full of infographics, and pair them with testimonials and photos of Fresh Bucks users to connect readers to the humans represented in the data points — helping people truly comprehend the outcomes generated.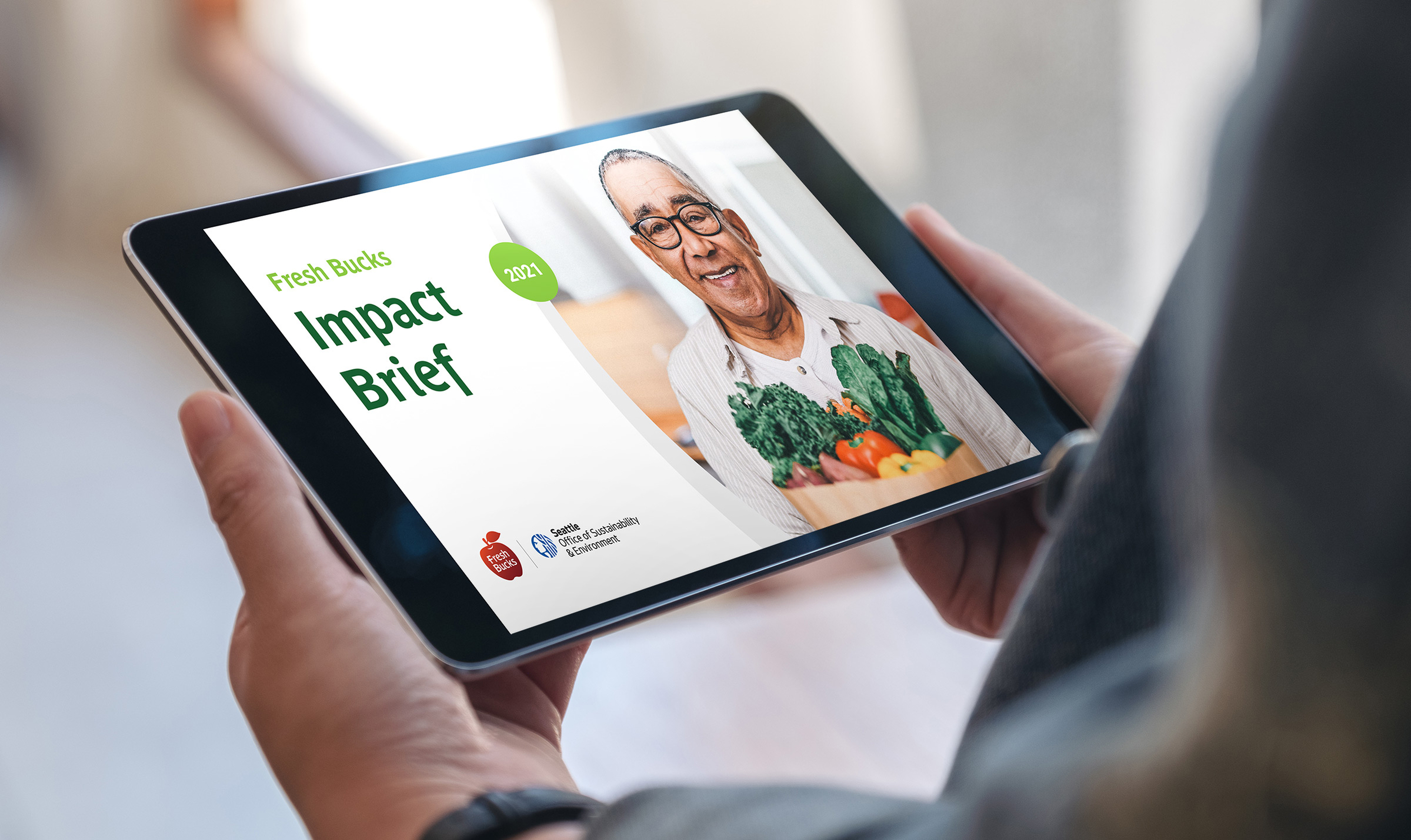 What we did
Facilitated visioning sessions

Copy editing
Graphic design

Project management
The results
Our collaborations have resulted in a Fact Sheet and multiple Impact Reports. Merging messaging, infographics, testimonials, and photos resulted in eye-catching, easy to skim materials that brings the Fresh Bucks story alive and invokes an emotional connection. Through our work together we helped Fresh Bucks expand their brand identity and create a new look and feel for their materials that encompassed the inspiring human-centered nature of the program.