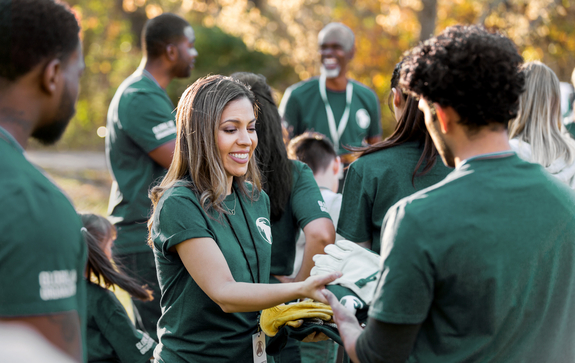 Businesses Doing Good
We combine our expertise in sustainability, business practices, behavior change, and engagement to help businesses motivated by a greater purpose do even better.
Sustainability programs reduce environmental impacts, improve lives, and boost economic development. If done right, they also improve organizational operations, generate brand loyalty, and attract top talent.
Milepost helps clients construct and communicate sustainability programs that meet environmental stewardship, social responsibility, and corporate governance goals. Together, we can grow your business as a force for good now and into the future.
Our technical expertise
Sustainable business transformation
Energy efficiency and management
Global reporting standards (GRI, SASB)
Sustainable agriculture and food systems
FEATURED SERVICE
Sustainability Consulting
Integrating sustainability into your business can feel like a monumental task, between evolving standards, reporting requirements, and customer expectations. Whether you're not sure where to start or want the world to know your story, we can help.
"For our first ESG report, we chose to work with Milepost because of the high-quality reports they produce. Along the way, we were impressed with their sustainability knowledge and guidance — from helping us identify key data points to crafting them into a cohesive narrative. The final report was everything we hoped it would be — it was aligned with our brand voice and visual identity and gave us a fun way to succinctly share Savers' ESG story."
"Milepost helps us see things through a different set of lenses and we are better off for their insight. They are thorough about their approach, genuine of their commitment and flexible in their design of solutions."
Industry insights you'll actually want to read
Sign up for our newsletter to get the latest research and best practices for developing innovative, engaging, and sustainable initiatives.