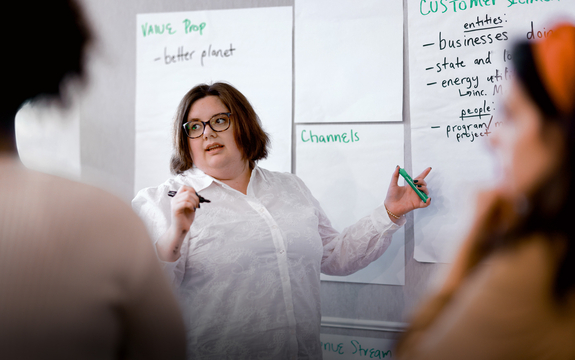 Program Management & Support
You can count on Milepost to seamlessly integrate with your team to improve systems, enhance performance and maximize outcomes.
Expand your team with confidence
Our toolbox
Partner research and management
Evaluation and continuous improvement strategy
Facilitation and stakeholder engagement
Diversity, Equity, Inclusion and Accessibility (DEIA)
Team development and coaching
"Milepost is delightful to work with, they listen and produce results. They took the information given to them and used their background and knowledge of the issue and the industry and wove together a project plan that not only met the need of the agency, but also created a real plan that employees could embrace and take ownership of and make it work. The metrics created to measure the success are real and achievable and provide a clear view to management of what is being accomplished each step of the way."
"Milepost has an amazing ability to quickly understand my business and bring order to chaos. They take my general ideas and direction and leverage their innovative thinking to develop and nurture creative, amazing solutions that were far better than the sum of the parts."
"Working with Milepost has been extremely beneficial. The team is organized, great at implementing projects, and always responsive — especially when a "quick turnaround" is necessary."
We're ready to start your next project
Drop us a quick note below and one of our consultants will follow up with you soon.