Every organization has a story to tell, an audience to inform and actions to motivate. Reporting, when done right, can be the perfect tool! Do it wrong, and your efforts could fall flat or quickly fade away. Below are 10 best practices we've learned as communications professionals to help you strengthen your reporting approach and get the best bang for your buck.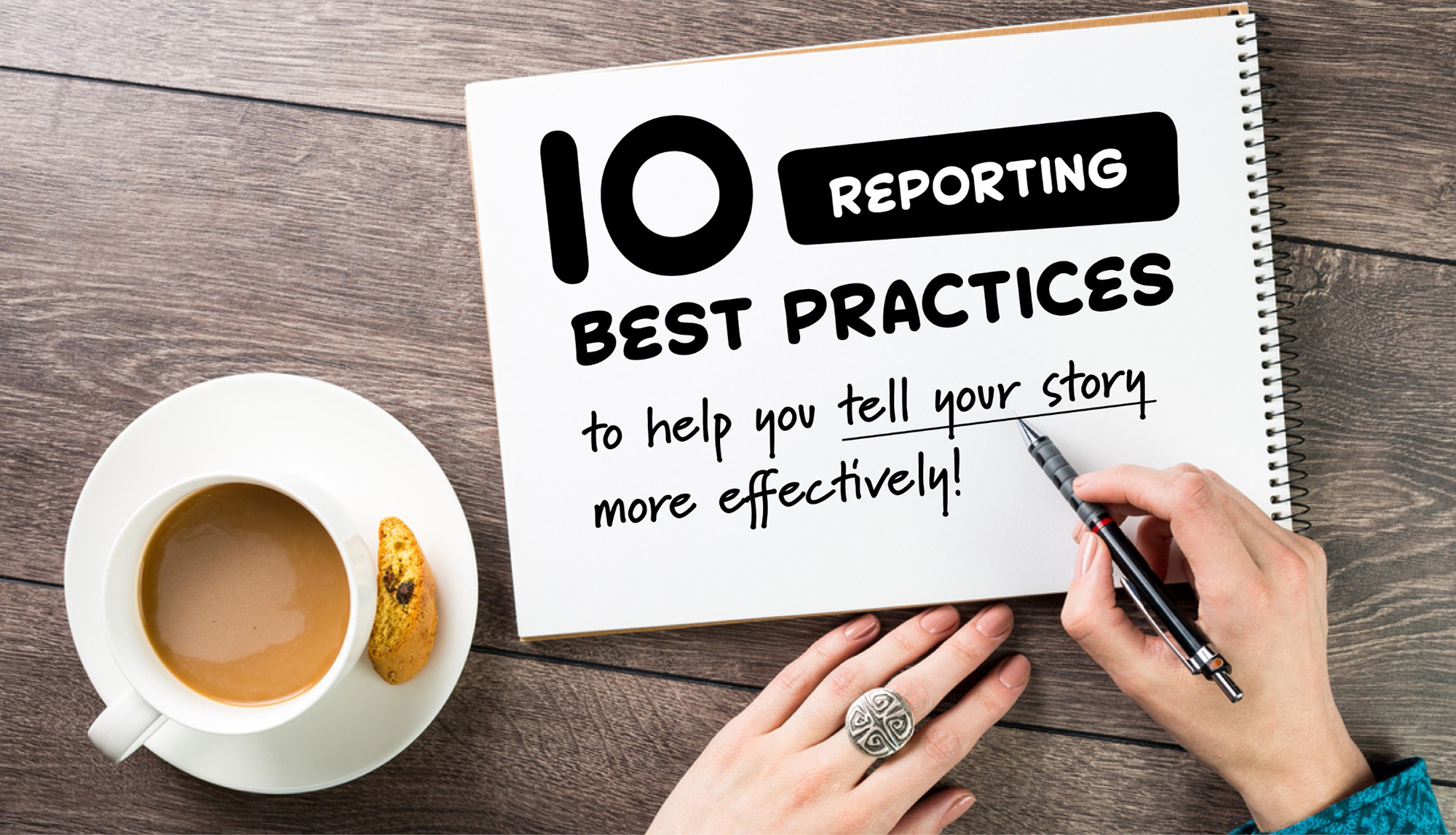 #1 – Leverage content from a larger reporting effort to create a suite of targeted marketing tools.
We see it all the time: a large, data-heavy, information-laden report is developed and used for everything from investor communications to marketing efforts. While possible, trying to reach a customer audience with the same tone and information as you would provide to investors just won't be as effective. Would you be convinced to fly on an airline based on last year's ROI? Me neither.
Think of your target audiences like the inhabitants of the open ocean; you have your skimmers, your swimmers, and your deep divers—each group is progressively more willing to spend more time with your story, and have different needs and wants when it comes to their experience.
The skimmers have come to skim the surface of what you've provided. They will glean the most information from your headlines, first paragraph, highlights, and visual components.
The swimmers are willing to go a little deeper. Often looking for specific information, they will stop to read more if something catches their eye. Calling attention to the most compelling content will capture their interest.
The

deep divers

are there for the full story. Enhance their experience with logically organized content, a clear progression, details, and varying visual components.
Because of these differences, it's difficult for a single reporting method to reach all three audiences.
#2 – Make the most of your communications budget by using your annual report to further your program's goals.
Budgets have a pesky habit of stifling our creative dreams. When resources are tight, it can limit our options when it comes to collateral that promotes our programs or solves marketing and communication challenges. But does it have to?
No. No it doesn't.
If you're already creating an annual report, consider leveraging it to help fill your collateral and messaging needs. Rather than solely serving as the required reporting tool, you can strategically frame your annual report to help achieve marketing and communication goals such as increasing program participation or soliciting funding. This approach allows you to leverage the data and information in your report to address changing program needs from year to year — giving you an annual report that also functions as a marketing tool.
We like to start by reviewing both the goals of the annual report as well as what other marketing or communication needs exist for our clients. Developing a framework to help address those needs from the beginning allows us to create annual reports that focus on activating the audience around different organizational challenges. If there is a strategic way to combine narratives without diluting either effort, we move forward.
#3 – Use reporting to overcome misconceptions that create barriers for your program.
Say you have a great program but you aren't getting the participation and interest you had hoped for. You've provided quality data and information, but people aren't responding to it. What's the issue? Why aren't people motivated by the information you've delivered?
The issue may not be with the information, but with the messaging.
The key is to develop messaging that feels relatable, relevant, quantifiable and manageable. Your goal is for your target audience to see themselves as part of your story, appeal to their values and interests, and have them be inspired to take action. By doing so, you help break down the barriers to increased participation in and excitement around your program, while promoting new ideas and behaviors.
#4 – Improve readership and comprehension by translating data into fun infographics.
Say you have loads of data that you want to share with the public to show that cool thing you've accomplished and how it impacts their lives — but you aren't sure the public wants to see, or would understand, the data you have available. It might be too technical, the amount might be completely overwhelming, and just throwing facts and figures at them isn't going to tell the story of your work in a way that holds their interest. Is there a way to create a higher level of engagement while sharing your data with them? Absolutely.
We live in the era of big data. People are exposed to collections of data and messaging every day. With that in mind, how do you get people to focus on your data and engage with your organization amid the noise? You focus on creating the human connection by using visuals that share information in an engaging, fun, eye-catching and easy-to-understand way — with infographics.
#5 – Don't bore people with the details just so it's all in one place.
While trying to tell your story, it's tempting to share everything about yourself because it's exciting to you (and by golly, why shouldn't everyone else be excited by that?). Plus, it can be really useful to have the full narrative, with all the details, organized in one report. But useful to you and interesting to your target audience(s) are two very different things.
Success will come from understanding there is a time and place for sharing all the data and details. If you try to share everything with everyone, you usually either overwhelm your audience or end up not connecting with anyone you're trying to reach. Defining your audience(s), determining the information that is of most interest to them and building a narrative with that information is a strategic way to increase readership and absorption of your key messages. Focusing on select data does not mean greenwashing — you can still show the full picture, just highlight the most important information.
#6 – Show the good and the bad to build trust with your audience.
So the results of your sustainability assessment came back and it's time to let your stakeholders know how you did. But wait. Not all of it is great. In fact, some of it looks… not so good. You want to be transparent, but do you really want to share the dirty laundry with everyone?
Well actually… yeah, you do.
There is high value in sharing your challenges along with your successes. It shows your stakeholders that you really are transparent, that you acknowledge there is still work to be done and that you want to be held accountable for continuous improvement. People have become apprehensive about reading sustainability reports because they feel they've been greenwashed, and only show the data that makes them look good. Showing the good and the bad in a way that shows the full picture builds trust with your target audience and increases readership.
#7 – Appeal to the practical and emotional sides of your audience.
Hefty research reports are generally informative, interesting, and… boring. The academic and technical jargon can lose a reader who isn't fully versed on the topic, and the information is often delivered in a sanitized manner that can be hard to relate to.
To convey all that information in a way that compels your audience to keep reading, we recommend appealing to both their practical and emotional sides. Emotion draws the reader in, generating movement and action; logic leaves them with a concrete foundation to fall back on once the initial emotions have faded. They react from emotion, and justify their reaction with logic.
#8 – Use reporting as the foundation for ongoing engagement.
Picture this: you spend months creating the right goals and strategies for your organization. You package it into a formal Strategic Plan that can be shared throughout your organization, aligning your teams. After the initial excitement of the launch fades away, you find yourself struggling to keep your teams focused on the new Plan and its goals. You wonder: is there a better approach?
The short answer is: yes!
We see the greatest success in organizations that invest in a rollout strategy, using the initial Plan as the foundation and additional communications tools to keep staff aligned, excited, and engaged in the Plan over time.
#9 – Sometimes short and sweet is all you need.
Picture this: an organization has just finished an exciting, relevant (and probably large) report. It details out all the information anyone might need, from employees to program participants to the general public. You hand it to someone at an event, excited about this amazingly comprehensive piece you've managed to put together. As their eyes glaze over, you wonder what went wrong.
Now imagine you're on the other side of this. Although you're interested in what the report says, you have neither the time nor the energy to sift through all that information to find the bits and pieces that are relevant to you.
Defining your target audience(s) and having a clear strategy for your communications efforts is crucial. Think critically about who needs to be informed, what they need to know, and what it will take to engage them. Bear in mind they might not need all the details. In some cases, presenting only the most key information can help your audience engage and read to the end; in other words, sometimes less really can be more.
#10 – Leverage events to promote your message.
Time to celebrate! Your program was a success and you have a beautifully designed, concise and targeted report sharing the results. So… now what? You want to share it with a large target audience, but how do you reach them? You know you can post it on the usual channels and reach the audience that is already tuned in, but is there an accessible way for you to reach a larger group?
There certainly is!
Our recommendation is to leverage events that are well attended by your target audience as a crucial part of your rollout strategy. Time your reporting efforts accordingly, and look for a way to showcase your report at the event. It might be placed on every table at a fundraiser, provided to the press in a briefing packet, or blown up poster-sized and used to guide the line for the open bar.
If you would like to learn more about these best practices or other effective communication tools for ongoing engagement, we'd love to meet you! Contact us and let's schedule a time to chat.
---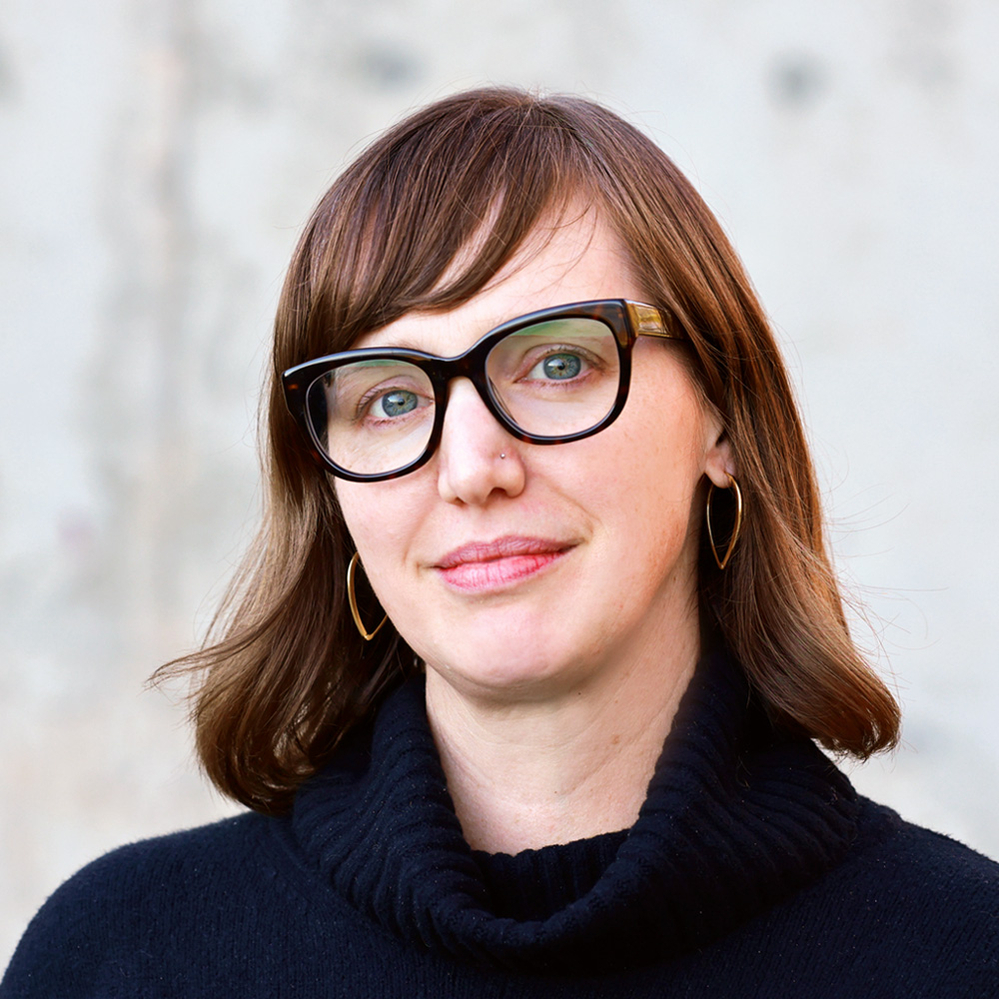 Rebecca Nelson
As Director of Creative Services, Rebecca works directly with clients to identify communication opportunities and designs strategies and tools to help them achieve the desired result. She excels at distilling large volumes of often technical content into concise visuals that lead the target audience to a clear course of action.