Public power utilities offer unique benefits that are often times either neglected or understated in messaging with their customers. While the benefits public power utilities offer to their community, including local control, reliable customer service, affordable prices, and economic development, are discernable, the "how to" talk about and emphasize these benefits to their customers can be muddling. This can lead to their customer not understanding what exactly it is they do and how they serve the community.
Helping customers understand what it is that public power offers their community is not only important for the customer, but also the utility. Engaging customers to make them more aware of their purpose and the various programs and incentives that utilities offer can lead to increased customer satisfaction, trust, and brand building. All of which lead to marbles in the jar, as Brené Brown puts it, for public power utilities.
Examining the different ways in which public power utilities showcase their proven benefits can bring clarity to exactly how utilities can best represent themselves when engaging their customers.
Demonstrate benefits of local control through community-centric programming
Local control is one of the biggest differentiators, yet most conflated, benefits of public power. Customers of public power often don't understand that their community in fact owns and operates the utility on a not-for-profit basis. As one of the primary benefits of public power, local control offers five distinct advantages, compared to other types of utilities: accountability and transparency in governance, financial support for the local government, more efficient municipal operations, ability to tailor policies, programs, and practices to serve the priorities of the local community, and the value of ownership.
In Manitowoc, Wisconsin, Manitowoc Public Utilities hosts a Speakers Bureau, which serves to address and answer questions or matters important to Manitowoc citizens. Since its establishment in 1995, the Speakers Bureau has a covered a range of topics including Path to Ground Electric Power Line Safety Demonstration, Understanding Your Utility Bill, and Power Plant Operations. Developing an accessible and transparent public forum has helped Manitowoc Public Utilities engage and educate their customers to what it means to be a public power utility.
Local control also ensures that community members get a voice in decisions, highlighting the importance of the value of ownership of the utility. For Lakeland Electric in Florida, that ability came to head in 2019 when voters weighed in on a charter amendment initiative that would have made it easier to sell city-owned utilities. Without the ability to lobby voters, the utility instead leveraged their 115-year anniversary celebration to focus efforts on a publicity campaign to help spread awareness of Lakeland Electric. The campaign included attending local events, distributing city of Lakeland themed "locally owned and operated" tee shirts, and touting the benefits of the public power model. While the other two charter amendments were passed, voters strongly rejected any idea of making it easier to sell Lakeland Electric. With 65% of voters, or 6,476 votes against the charter amendment, community members clearly recognized the value a locally owned utility brings to their community.
JEA, Florida's largest municipal electricity service provider, enlisted Milepost to help develop and implement a pilot program to test new rate structures. Before rolling out this pilot, Milepost assisted JEA in gathering customer feedback about rate structure preferences, communication preferences, and identifying strategies to meet needs of lower-income households. As a utility aimed at serving their large customer base, JEA's efforts in soliciting and engaging customers before, during, and after their pilot demonstrate the benefit local control offers in the ability to tailor programs.
Leverage industry-leading reliability and customer service to connect with stakeholders
As public power utilities are based in the community in which they serve, their customer service can be second to none as their first and only purpose is to serve their customers. Because they act as a local business, they can provide superb customer service in the form of reliability, quick restoration of power after an outage, and making personal and responsive customer service a top priority.
Though often small in size, public power utilities often band together to create a support network to ensure quick restoration and responsive customer service, especially during natural disasters or unprecedented events. In Tallahassee, Florida over 95% of the city's electric customers were left without power after Hurricane Michael hit. After more than 800 support staff from over 80 public power utilities in 15 states helped the City of Tallahassee Utilities recover 100% of its customers to full service in less than a week.
Public power utilities can also offer programs that go beyond the typical definition of customer service. Sacramento Municipal Utility District offers a shade tree program. The program offers up to 10 free trees to customers to use to improve air quality, shade homes, and beautify neighborhoods. Because the public power utilities investment in the community is mutually beneficial, supporting the community by offering programs like this demonstrates its commitment to the community and its citizens.
The level of customer service at which public power utilities can offer is so robust, American Public Power Association (APPA) has developed a Reliable Public Power Provider (RP3) Program to designate utilities that demonstrate industry-leading practices and accomplishments. Taunton Municipal Lighting Plant in Massachusetts was awarded the "Diamond" level designation in 2020 for providing reliable and safe electric service. Of the 2,000 public power utilities nationwide, over 220 hold the prestigious RP3 designation, showcasing public power utilities' commitment to serve their community in the best way possible.
Maintain low rates to support the community
Public power's unique not-for-profit structure allows for it to have historically lower rates than investor-owned utilities and co-ops (APPA, 2021). Not only are prices generally lower, but public power utilities also offer supplementary programs to help their customers have more financial control over their bill. Programs can include residential and business rebates, budget billing, energy audits, and energy efficiency educational programs.
As public power utilities are owned and operated by community members, there is no incentive to exploit customers during natural disasters or unprecedented events. For example, as part of their response to COVID-19, Mason County Public Utility District No. 1 suspended all disconnections, fees, and rate increases to all customers, while also offering long-term payment plans for any customer that kept in communication with them.
Invest in the community through economic development
Public power utilities presence as a trusted, reliable, and wholesome local business helps provide numerous economic benefits to their communities. Not only does their presence provide hometown jobs and support to other businesses, but they also stimulate the local economy through donations and revenue.
In Kaukauna, Wisconsin, Kaukauna Utilities donated $75,000 in 2021 to different organizations to help recharge its community because of the COVID-19 pandemic. Among the different organizations, donations have gone to non-profits to help community members in need of rent or mortgage payments, food, and more. Kaukauna Utilities also donated $4,000 to multiple area schools to help them purchase laptops and internet hotspots for families who need assistance with remote learning.
Promoting workforce development is another aspect of economic development that public power utilities also engage in. Austin Utilities does this in Minnesota by offering scholarships to local graduating seniors to raise awareness of municipal utility organizations.
Because of their unique not-for-profit status, profit public power utilities generate is returned back to the community, often in the form of contribution to roads, parks, and recreational amenities. Annually, public power utilities generate more than $60 billion in annual revenue, of which, $2 billion is invested directly back into the community.
All together now
Public power utilities offer a breadth of benefits to its customer, the community, and society as a whole. As utilities begin to talk about themselves better, customers will understand how utilities work to serve them and engage more in with their brand. Through this, utilities can build trust with their customers and increase customer satisfaction, effectively working to better serve their community.
As a team that works with public power utilities and truly understands the benefits and support they provide to their communities, we can help utilities strengthen their brand through program development and strategic communications. Contact us to start the conversation.
---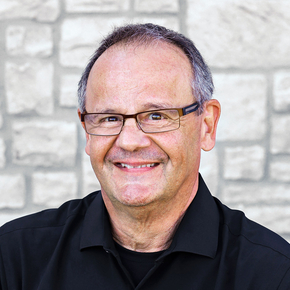 Jim Purcell
Jim is a seasoned energy professional with over 40 years of experience in the electric utility industry. His experience ranges from developing and implementing energy efficiency programs, teaching workshops on lifestyle changes to save energy for clients, and strategic planning.