As a Michigander, I grew up surrounded by the auto industry — my grandfather spent his career designing features and testing cars at Buick. As I've learned more about the impacts of carbon emissions on the planet — especially vulnerable communities around the globe — I've become more impassioned to personally implement solutions, such as an electric vehicle, that lessen my impact on future generations.
Prototyping the EV life
Both personally and in the workplace, I'm a believer in testing out concepts and ideas — prototyping, you might say — before making a significant investment. This helps mitigate risk and provides valuable learning opportunities to influence what you build or buy. A recent work trip to the Northwest Public Power Association Innovations in Communications conference in Santa Rosa, CA seemed like the perfect opportunity to prototype EV ownership with an EV rental!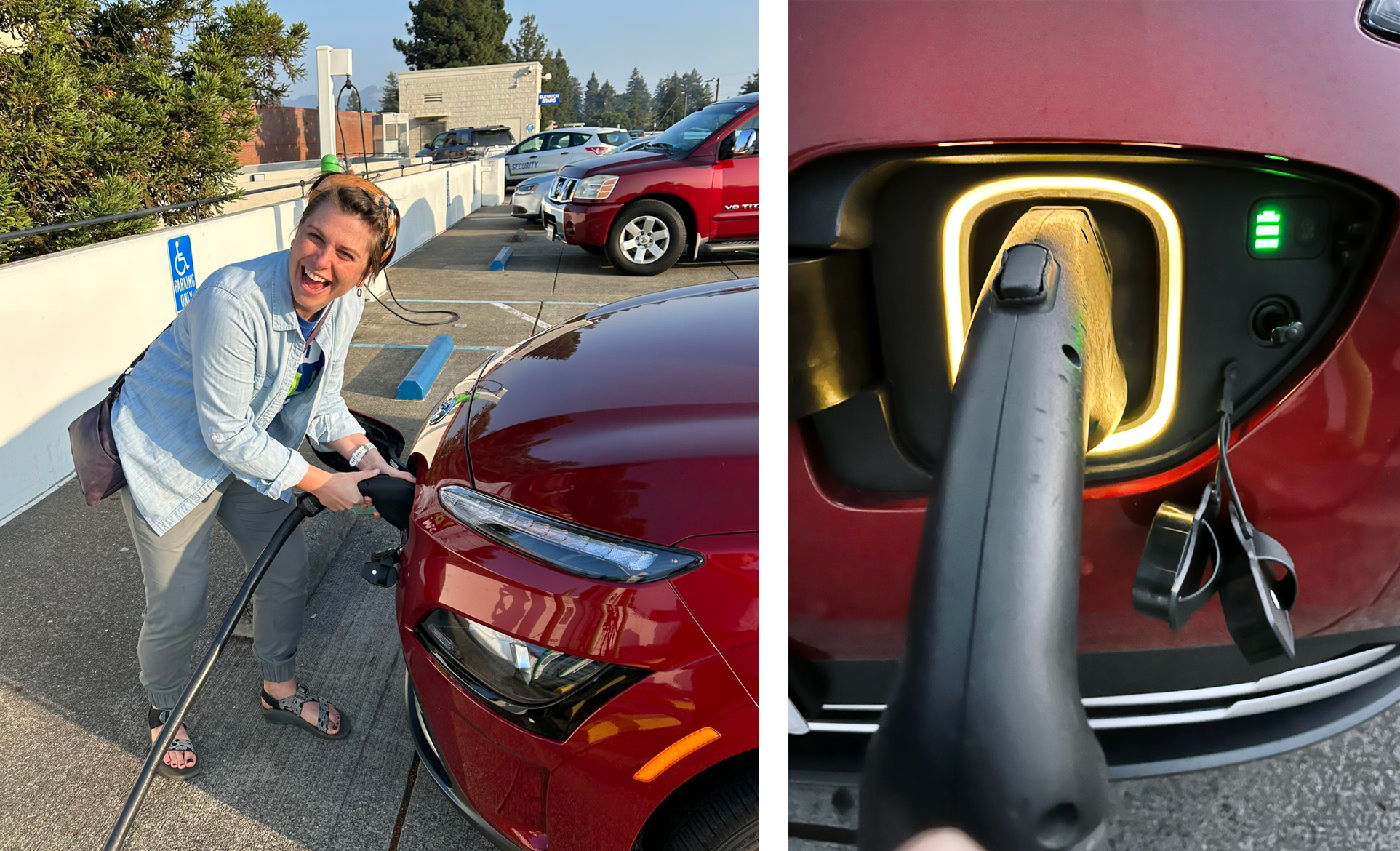 The EV learning curve
Though I enjoy the adventure of showing up in a new town without much preparation, I knew I needed to do a tad bit of research on EVs to get ahead of the learning curve. I confirmed my hotel had an EV charger that'd work with my vehicle (side note: their website was wrong — more on that later). And I asked several colleagues with EVs for their advice, and here's what wisdom they shared:
Download the PlugShare app to find chargers across the U.S.
You can plan trips, sort chargers by plug and power level, see pictures of the charging stations you're looking for, and find feedback from other drivers about charger performance.
If going long distance, use PlugShare to sort for fast chargers that work with your vehicle.
For example, a Bolt uses "CCS/SAE" plugs. Your vehicle might need a different plug for fast charging, so do your research ahead of time!
Level 2 charging will work for most driving. Don't worry about an adapter to use.
All EVs (except Tesla — foreshadowing inserted here) can use any version of a level 2 J-1772 port charging without an adapter.
Turn the vehicle off when you're done!
Apparently, some people forget because the vehicle is so silent.
Watch your speed.
It's easy to go fast in an EV! Be aware of one-pedal driving mode, a strong regenerative braking driving mode that can be strange if you're not expecting it.
Though the learning curve of terminology and apps was a bit intimidating, the most challenging part of my experience was finding an appropriate working charger. Unlike the hotel website claimed, my hotel's two chargers only supported Tesla plugs, and not the J-1772 plugs used for all other level 2 charging. So, I used my handy PlugShare app to locate chargers at a nearby parking structure. It took about 10 minutes to locate the chargers on the third level of the parking structure.
I discovered a multitude of charger brands and did not have their corresponding apps. As I navigated the charger interface, I discovered a lack of transparency regarding how much the charge might cost me and how much time it might take to charge. Fortunately, I had planned to grab dinner while the vehicle charged, so the uncertainty of timing did not dissuade me. Though I had charging challenges, ultimately, I was still glad to use a vehicle that allowed me to reduce my carbon footprint.
My EV ownership prototyping experience led to greater insight on the challenges and opportunities ahead for fostering EV adoption. My experience taught me about the need for clear, public communications on charger availability and the importance of industry players working together to create an electric future.
While an EV may still be in my future, I might wait a few years until there's more charging infrastructure available — especially considering the amount of investment coming down from the federal government under the Bipartisan Infrastructure Law.
Know your audience
As the energy industry prepares for widespread EV infrastructure implementation through the historic Infrastructure Investment and Jobs Act and Inflation Reduction Act, my encouragement is to embrace curiosity in designing grants, programs, and campaigns to support electrification.
Organizations must get to know the diverse target audiences they are hoping to impact. And better yet, organizations must allow these audiences to share their experiences and insight and co-create the desired outcome together. While the concept of bringing along your audience is simple, implementing it can be much more complex.
For starters, consider:
What stakeholders need to participate in the conversation about EVs?
Depending on your context, this could be utilities, drivers, city planners, businesses, tourism associations, and many more.
What are the various touch points audiences could have with EVs and charging infrastructure?
As a rental driver, my touch points included a rental car agent, a hotel, and public charging infrastructure in a small town.
What will their experience be like? What barriers will they face?
Consider: Will they be familiar with EVs? Will they experience new terminology and public systems? Will they have a smartphone?
What do they need to have a successful experience?
Consider: Who or what can guide them in their journey? How might we create solutions to overcome or address their barriers?

At Milepost, we're trying to co-create a more sustainable future for everyone — and creating that future will require addressing the charging infrastructure gap.
As we work with clients to design grants, programs, and campaigns to create a future that benefits people and the planet, we will continue to ask hard questions of ourselves and our clients to create meaningful change.
---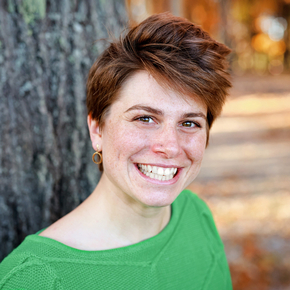 Katie Barkley
Katie is a strategic thinker committed to human and environmental flourishing. As a Project Manager, she combines her entrepreneurial mindset and background in strategic communications, innovative brand management, and organizational leadership to help clients deepen their work.